Attorney Jane A. Fraier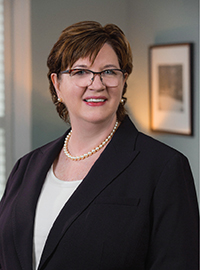 Jane has served as Guardian Ad Litem and Attorney for the child in both the Worcester and Middlesex Probate and Family Courts in highly contested custody disputes. She has also been appointed by judges as conservator to investigate and make recommendations to the court in real estate matters.
Attorney Fraier is an active member of the Alternative Dispute Resolution Committee and the Family Law Section of the Worcester County Bar Association, having served as co-chairperson. She was appointed to the Board of Directors for Lawyers Concerned for Lawyers, where she was elected as clerk. Jane has served on the Board of Directors for Massachusetts Society for the Prevention of Cruelty to Children and the Calliope Theatre in Boylston.
Jane received her B.S. in Economics from The College of Charleston and her J.D. from Penn State University, Dickinson School of Law. She obtained her mediation training through Divorce Mediation Training Associates. Jane received certification as a financial litigator from the American Academy for Certified Financial Litigators.