Litigation Services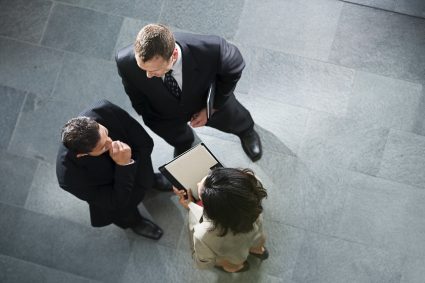 Fraier & Maillet, P.C. approaches the divorce process in a fair and objective manner. We give each case the personal attention it deserves and we recommend strategies that meet your specific needs and circumstances. From the very beginning, you are involved in developing a comprehensive case plan.
We strive to help families avoid court battles, but when litigation is necessary, we will aggressively and effectively represent your interests.
Custody
Child custody is one of the most important aspects of any divorce in which children are involved. With whom and where will they live? Who will make important decisions about their lives?
There are two types of custody — legal and physical. Legal custody refers to the right to make major decisions about the education, health, medical care, emotional development and religious education of your child. Physical custody refers to with whom the child will primarily live and who will be responsible for making the day-to-day decisions concerning the child.
Fraier & Maillet will advocate for an outcome that will promote your interests as a parent, and ensure the best interests of your children are met.
Child Support
In Massachusetts, the Courts use the Massachusetts Child Support Guidelines to determine the amount of support one parent should pay to the other. These guidelines consider the parties' incomes, the number of children, the daycare costs of the children and the cost of health insurance to both parties.
While the Court is normally required to implement the child support guidelines, there are certain circumstances that would allow the Court to deviate from those guidelines and enter a different order.
At Fraier & Maillet, we will discuss and explore your specific circumstances to not only calculate the guidelines but also to determine whether yours is a case that would warrant an order that is less than or more than the suggested guidelines figure.
Alimony
Alimony is the payment of support from one spouse to another, the amount and length of which is determined by agreement of the parties or by the Judge. The underlying standard in determining an appropriate amount of this type of support is a spouse's need for payment from the other spouse who has the ability to pay. The Court relies on statutory guidelines to establish the amount and duration of alimony to be paid.
Fraier & Maillet will help you to review your particular circumstances in order to assess whether alimony is appropriate in your case.
Division of Assets and Liabilities
Massachusetts divorce law requires an equitable division of your marital estate, which includes both assets and liabilities. Some of the factors that the Court considers in dividing your estate include your age, health, education and employment, the length of your marriage and the needs of you and your children.
We will aggressively work for you to obtain an optimal division of your assets and liabilities so that you can adequately plan for your future.