Buying a House After a Divorce
Blog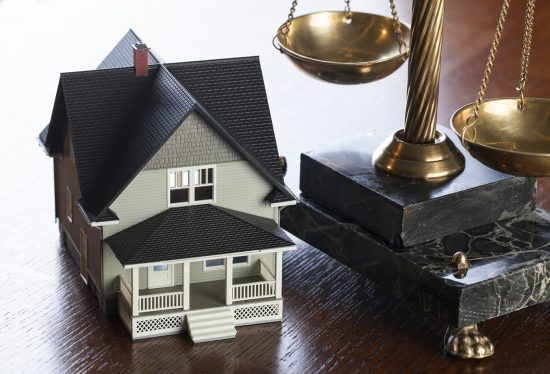 How to Find the Right Living Situation After a Divorce
Divorce can be a difficult process to navigate. There are many changes that result from a divorce that affects your life in moving forward in so many different ways, which can include buying a house after a divorce.
Whether you're already divorced or you have separated and are intending the get a divorce, the question of future living situation looms. This is uncharted territory for most, and the situation should be handled delicately.
What Are My Options After a Divorce?
Buying a house after a divorce can depend on the plan on what to do with your marital home. This decision can often be a subject of conflict between divorcing spouses. What you ultimately decide to do will depend on whether it makes sense for either of you to retain ownership of the property.
Factors:
You'll need to consider whether it suits you better to find a new home, depending on: 
Your Income & Financial Situation

Your Family & Child Custody Issues (schools, friends, etc)

Proximity to Your Employment
Proximity to Your Ex-Spouse
Your Options:
In divorce litigation, a judge can award the marital home to a spouse as part of the property distribution. The court will often look at several factors to determine who gets the home.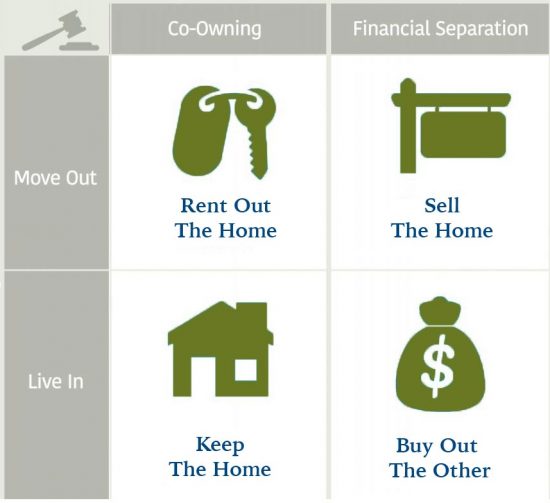 Option 1:  Sell The Home
One option is to move out and equitably split the profits from the sale. Putting the home on the market can be a way to obtain cash for your financial plans moving forward. There are a few reasons why this option might work:
Neither Spouse Wants to Stay in the Marital Home

Neither Spouse Can Afford to Purchase and Keep the Property

You Don't Have School-Aged Children
Option 2: One Spouse Buys The Home
When it comes to keeping your home, a buy-out by one of you is an option.  It's important to note that a buyout can occur immediately by refinance, or over time, with periodic payments or a lump sum payment, secured by a note and a mortgage.
Spouses have differences in financial situations

Spouses want to keep the children in the same home
Option 3: Co-Owning
Co-owning the home is an ideal option for families that want to keep their kids in the house until they finish school. As home co-owners, the couple become "tenants in common," meaning they each own half the house as opposed to "tenants by the entirety" as a married couple. Once the children finish school, the parties typically sell the home and divide the proceeds in accordance with a scheme settled on at the time of the divorce.
If you trust each other to make payments on the home 

Spouses want to keep children in the same home
Option 4: Rent Out the Home
An alternative option that many divorcing spouses may want to consider is renting the home out to tenants, either to preserve the growing asset or to wait for value to increase beyond the mortgage balance.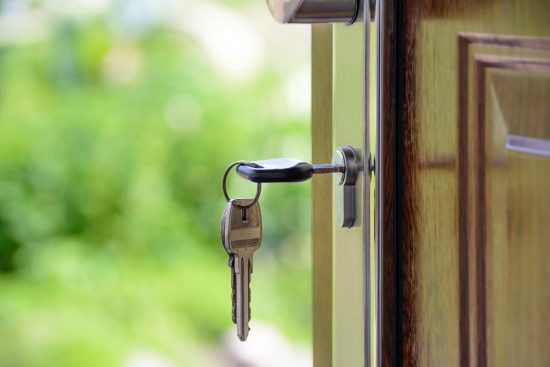 How to Find a New Home After a Divorce:
With the help of local real estate professionals Rich Rosa (Buyers Brokers Only LLC) and Bill Gassett (Maximum Real Estate Exposure) here in greater Worcester, here are a few tips on buying a house after a divorce.
Should I Downsize My Home After Divorce? How much?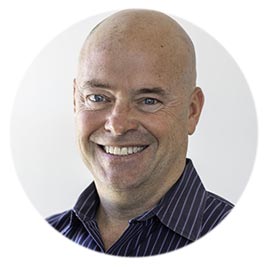 Bill Gassett: "When getting a divorce one of the common things people will think about is what they should be buying. Quite often the home they are leaving will be larger than the one they will be purchasing. It makes sense given the fact the family will be split in two. An important consideration when there are children, however, is accommodating their needs. Both parents need to think about such things as the number of bedrooms and baths that will be cohesive in the new arrangement, especially when there is joint custody".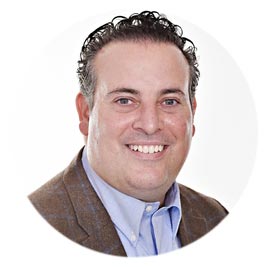 Rich Rosa: "The first thing to remember is that a 1,800-square-foot home with a great layout might feel more spacious and comfortable than a 2,200-square-foot home that uses space less efficiently. With that in mind, you shouldn't rule out seeing properties that might have a little less square footage than you think you need, as long as the house has the number of bedrooms and bathrooms you need and other features you want. If a house is in a desirable location and meets some other necessary personal criteria, but it is smaller than you'd prefer, maybe you can add square footage in the future by finishing a basement or a walk-up attic".
Should I Relocate After a Divorce?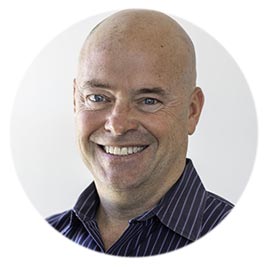 Bill Gassett: "Post-divorce, another significant decision to consider is where both spouses will purchase if one party does not continue living in the family homestead. Again, keeping kids in mind it is prudent that both parents remain within a reasonable distance from one another. One spouse will typically purchase in the town where the children have been going to school to not disturb their routine. The only time this is likely to change is when one of the spouses buys in a location that clearly has a superior school system. The discussion will then turn to what is better for the kids – short term disruption or long-term benefits of a better education. Buying a house after divorce comes with quite a few considerations. Decisions should not be rushed. A lot of healthy discussions should take place before any conclusions are reached. It is imperative for keeping the needs of the children ahead of a parent".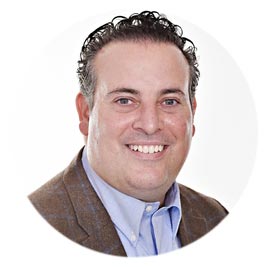 Rich Rosa: "For many homebuyers, location is one of or the most important considerations. The choice of location is often a lifestyle choice. Do you plan to drive everywhere or do you want to be within walking distance to restaurants, coffee shops, and entertainment? You should consider what your social life will look like after the divorce".
What About Children?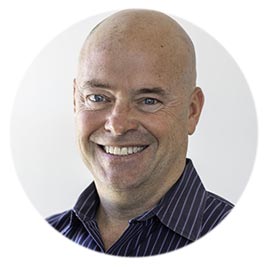 Bill Gassett: "Another essential consideration is the type of property. Many divorcee's need to think about their time and attention balancing the kids, life, and work. For many, the best option will be going into a condo where the majority of the maintenance will be handled by someone else. Quite often one of the spouses may decide to go with a single-family home that has a nice yard and is located in a neighborhood. This is typically done with kids in mind, so they continue with what they are accustomed to."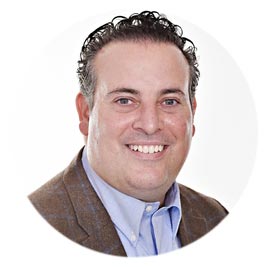 Rich Rosa: "When buying a new home with children, keep in mind that this is already a disruptive and emotional time for them. Of course, the age of your children will impact your home-buying decisions. A backyard might be more important for young children, but one's own bathroom might be a priority for a teenager. If you're going to be taking your children to school when they visit, proximity to their school might make mornings a lot less stressful".
Divorce & Moving Homes Isn't Easy
It's important to remind yourself that it takes time to adjust to your home after a separation or a divorce, whether that home is the current home without your partner or a new home.
If you need help with a divorce in the greater Worcester and Central Massachusetts areas, we are experienced Worcester County divorce attorneys offering both divorce mediation and divorce litigation services.