Massachusetts Prenuptial Attorneys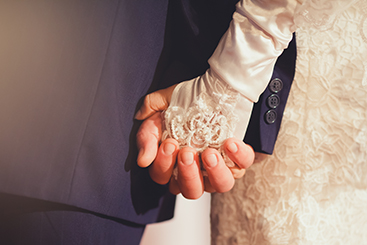 Prenuptial Agreement Lawyers Serving Worcester County, MetroWest and Surrounding Areas
Fraier & Maillet, P.C. has over fifty years of combined legal experience and dealings with the Massachusetts Probate and Family Court system. Our Prenuptial Agreement Attorneys have the knowledge and experience it takes to protect you as you venture into your new marriage.
It is our aim to create a strong, indisputable Prenuptial Agreement for you so that you are free to enjoy your wedding day and your future marriage together without the emotional strain of financial uncertainty.
Located in Northborough, Massachusetts we serve clients throughout Worcester County and the MetroWest area, including Northborough, Shrewsbury, Westborough, Southborough, Worcester, Upton, Grafton, Hopkinton, Boylston and Milford.
What is a Prenuptial Agreement?
A "prenup," or ante-nuptial agreement is a contract in which two marrying parties seek to set forth their commitments to divide their income, assets, liabilities and expenses in the event of divorce and/or death. Prenuptial Agreements are enforceable under Massachusetts Law, so long as practical guidelines are followed.
A prenup is important when any number of these circumstances exist for you:
This is not your first marriage
You have children from a previous relationship
There are significant differences in your potential to inherit property
You have accrued substantial business or personal assets
What makes a Prenuptial Agreement valid?
Massachusetts law provides ever-changing guidelines for determining what language and provisions are most likely to be upheld in a divorce court. The current state of prenuptial law in the Massachusetts Probate and Family Court includes adherence to the following principals:
Both parties have competent family law attorneys who advise them prior to signing the agreement
A comprehensive list of assets and liabilities is attached to the antenuptial contract
The "prenup" is signed well in advance of the marriage ceremony
The agreement is formalized in writing
The provisions included in the contract are fair and reasonable considering the circumstances at the time of the marriage AND those at the time of divorce.
What is included in the Prenuptial Agreement?
Prenuptial Agreements often cover issues involving finances in the event of a divorce. They may also include predetermined arrangements the parties have made in the case of a death of one of the spouses.
The financial issues that are usually addressed in the antenuptial agreement include:
Segregating family real estate or accounts or trusts as separate property
The payment of alimony
Division of the assets that are acquired during the marriage
Protecting business interests
Providing for your current children
Safeguarding your personal savings and investments
What are the advantages to signing a Prenuptial Agreement?
There are three distinct advantages to having a Prenuptial Agreement:
A Prenuptial Agreement prevents financial uncertainty and tension during your marriage
A Prenuptial Agreement identifies your premarital property and your intentions, which can greatly reduce the cost of any future litigation
A Prenuptial Agreement can promote peace of mind and reduce stress between your spouse and your family (your children, siblings, parents) and/or your business associates by outlining those assets that will be considered separate property and those that will be included in the marital estate