How to Dress for Court
Blog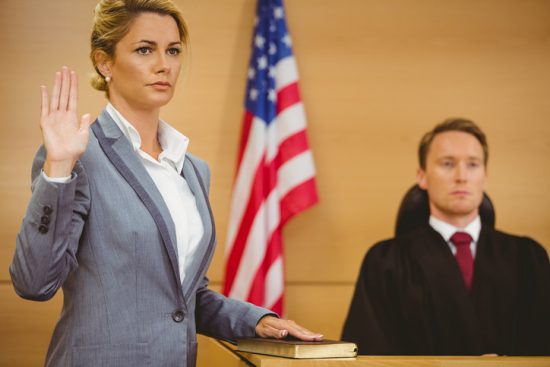 When it comes to court, first impressions do factor into a judge's decision. After all, we are all human, and appearances can affect how people think of you in all settings, and especially in the courtroom. Whether it's a divorce case, a child custody case, or another case, knowing how to dress and present yourself for the court is extremely important.
An outfit can say a lot about you as a person. It portrays an image, for better or for worse. Sometimes, the impression you make takes just a split second, and there are times when a split second is all you have. People consciously or subconsciously assess your credibility, competence, and character by your appearance and demeanor.
A courtroom is a solemn place, and appearing before a judge should be taken very seriously. The court expects you to be respectful, and that respect is mirrored in your presentable appearance. The bottom line is that your image matters and can have an effect on the court's decision.
Massachusetts Courtroom Dressing Guidelines:
Although Massachusetts is generally considered a  "liberal" state,  judges still take appearance and image into account in their rulings. 
Did you know that Massachusetts Courtrooms actually have dressing guidelines to follow? These guidelines are the very basics of the do's and don'ts of dressing for a court appearance. Learn more about the Massachusetts courtroom dressing guidelines.
Men's Court Dress Tips
Here are some tips for men on how to dress for court:
Do's:
Groom and trim facial hair

Dress conservatively 

Wear suit and tie

Color-coordinate

Utilize modest colors

Wear a collared shirt

Wear dark leather shoes

Know your court's dress code
Don'ts:
Overdress

Show or expose any tattoos

Keep your piercings in

Wear hats of any kind

Display flashy jewelry

Wear jeans (no matter how "dressy" they are)

Wear sneakers 
Women's Court Dress Tips
Here are some tips for women on how to dress for court:
Do's:
Keep it simple

Keep jewelry to a minimum

Incorporate subdued hues into your outfit

Have your nails polished, or clipped short

Wear a tailored dress, skirt and blouse, with a jacket, or pantsuit
Don'ts:
Wear anything too tight, short, or revealing

Overdo the makeup

Wear anything too bright, bold or

Wear distracting patterns

Wear jeans
General Etiquette:
In addition to outfit considerations, there are also general etiquette tips for the courtroom. When you're in a courtroom it's best not to:
Chew gum or eat

Read a newspaper 

Use earphones 

Carry a cell phone unless it's turned off 

Have a camera or camera phone
Court Fashion Tips from Experts:
We gathered a few fashion industry and image experts to weigh in on the best ways to dress for a divorce case at court. Here are their professional tips from Tia Stanko, Sharon Kornstein, Ginger Burr, and Tara West: 
Ginger Burr
Here are a few ideas from Ginger, President of Total Image Consultants, with some great tips on how to approach dressing for a court appearance:
Keep It Simple
When you walk into a courtroom you want to look earnest and respectful. The best way to accomplish this is with an understated, conservative look. That generally translates into deeper (or at least neutral) colors, simple lines (nothing fussy or bold), and great fit. Your clothes do not have to be expensive, but they will look the most polished when they fit you perfectly. This can often mean taking them to a tailor for some alterations, but the results are worth it.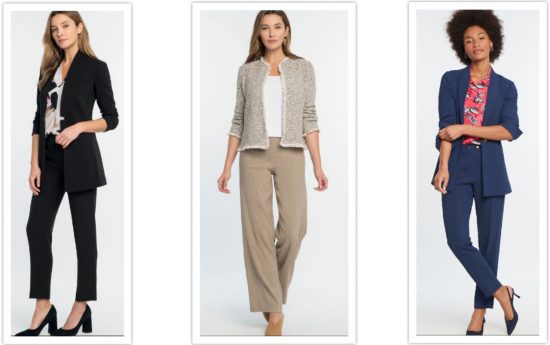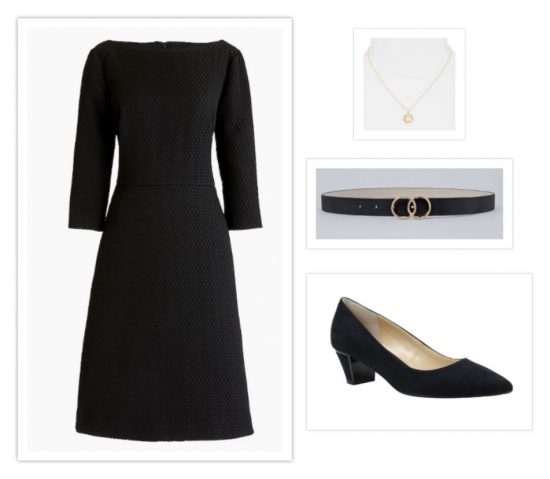 Be Authentic
If you try to dress like someone you're not two things will happen: 
you'll feel uncomfortable

your discomfort will be distracting to you and to others
Make sure what you wear feels like you. Yes, maybe a bit more conservative or dressed up than you usually are, but still like you. This can be reflected in the cut of the outfit, the feel of the fabric, or the accessories you choose. Whatever the reason you're attending the hearing feeling like yourself will boost your self-confidence and translate into true sincerity.
Plan Everything Ahead
You definitely do not want to find yourself scrambling at the last minute to figure out the right shoes to wear with the outfit you've selected or discover that the pants you selected don't fit properly. These last-minute glitches can leave you feeling harried, stressed and out of sorts – none of which you want to feel as you enter the courtroom. Plan every detail in advance and try it all on ahead of time!
Sharon Kornstein
Appearances always matter, but nowhere more so than in court. Both judge and jury are listening to the proceedings, yet can't help partially basing their decision on appearances. How you dress affects your reputation and your clients' outcome. Here are some rules, provided by Sharon from Image Design Consulting, on how to dress for court.
What to Wear for a Court Appearance
Outfit Ideas:
For both men and women stick with conservative, tailored looks.
For men, this could be a button-down collared shirt, slacks, and a jacket, or a suit. No khakis or jeans. Keep your suit on-trend, ie cut to fit the body. Your jacket should fit in the armholes, and fall to right below the seat. Keep the top button buttoned. Pants should fit slightly below the waist, with no drapey fabric in the legs. Ties can be bright, or dark, but make sure they're tied properly.
For women a tailored dress (meaning with straight lines and not much extra detail), skirt and blouse, with jacket, or pantsuit. Stick with closed-toe shoes, and nothing shorter than 1 inch above the knee. Structured fabrics (ie wool gabardine, cotton) are better than drapey ones or knits.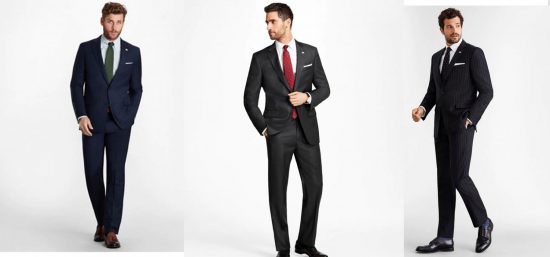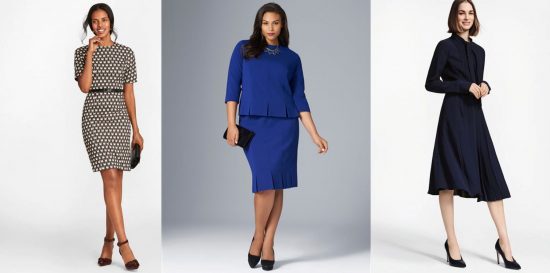 Colors
For men and women, blue, gray, and brown are good color choices. Black is better for women. Tan only when it's very hot. Patterns are fine if you are comfortable with them. Stay away from flashy, designer looks. Pink, purple, green, and yellow look nice in moderation.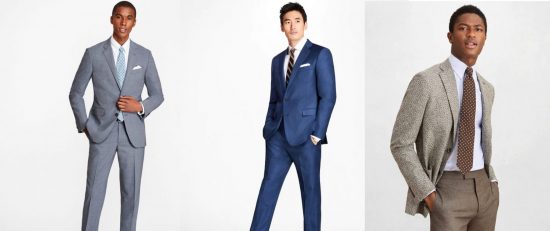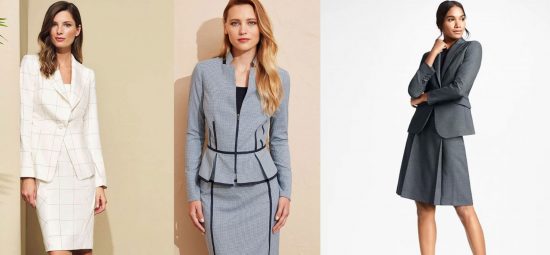 Makeup and accessories:
Makeup is not essential but is a tool that will highlight your features and improve the appearance of skin. It's not necessary to go overboard; foundation or tinted moisturizer, lipstick, blush, and mascara can be your minimum. For accessories, choose one to be the focal point, either a statement necklace, scarf, or hoop earrings. For men, a contrasting tie, pocket square, or strong glasses will be sufficient.

Grooming:
Having your hair styled or pulled back, facial hair trimmed, and collar neatly pressed will go a long way towards a polished, well-groomed appearance. Go lightly on the cologne or perfume, and double-check that clothes fit and are flattering. Keep your nails polished, or clipped short.
Facial expression and body language:
Be aware of your facial expression and body language, as others will be watching you. Keep a pleasant, open expression, good posture (shoulders back, head up), and lots of eye contact. Arms can fall at your side, or in front of you. Try not to clasp them, however. If you want to appear more threatening or powerful, place your hands on your hips.
Tia Stanko
Recent research shows that people can make a very accurate assessment of us just by looking at our clothes without even seeing our faces. Social status, education, preferences, interests, mood – all this can be assumed simply by the clothes, shoes, accessories we wear and how we match them.
Until recently, it was considered that it takes 7 seconds to judge a person we see for the first time – but the impression of us begins much earlier than we think. It becomes clear that our brain draws conclusions about people only in a matter of a split second with the help of past experience or in other words the so-called "Thin slicing" effect.
We often have a second chance to correct the first impression in case it is not good enough. It takes more than 20 good impressions for us to replace the negative first one.
However, there are moments when you have only one shot to show who you are, and one of those situations is the court hearing. That's why you have to be prepared in terms of your appearance when you are about to show up in court.
In order to get the most out of your court appearance, here are three important things to consider, from international stylist, Tia Sanko:
1. Keep Unisex Style or in Other Words…
..to avoid appearing too feminine or too masculine fitting.
Showing too much skin by the ladies (such as deep slits, cleavage, or too tight clothes) or wearing too feminine clothes and stiletto will be perceived as an attempt of manipulation.
On the other hand, wearing clothes that emphasize too much on the muscle or a shirt with rolled-up sleeves in gentlemen can be recognized as an attempt of dominance or even hostility.
In order to avoid this kind of conclusion, it is good to focus on the way a garment fits you. The style and the fitting are the most crucial things about your look. It is good to take into consideration whether or not it is too tight, too loose, or too long. If it is necessary to make some adjustments, then take the time to visit a tailor and make sure that the garment is suitable for your body. If it is not, you might look more casual than intended.
Choose timeless pieces or in other words clothes that would be received well by people of all genders and various backgrounds, ages, experience, preferences.
2. No Edgy Embellishments or Bright Colors, Instead…
…try to stick to basic accessories and neutral colors.
Do not wear items, prints, and decorations that might express a message and demonstrate specific personal preferences. There is no way for you to foresee how this could be interpreted in court.
It might even be provocative symbols (such as a lapel pin, brooch, a tattoo) or inscriptional thoughts (such as prints and labels) we are so accustomed to in our daily life that we don`t pay attention to, but that might impress a person who sees us for the first time.
I recommend that jewelry and accessories are less eye-catching – delicate, small, a maximum of 3 for women (e.g. watch, necklace, earrings). Gentlemen are suggested not to wear accessories or to wear only a watch. It would actually be of great help because they would look like someone quite trustworthy.
The same goes for colors. We must be careful of the shades we choose and how we combine them. Their influence is not insignificant in the whole look.
Studies show that bright colors have an over-exciting and sometimes even irritating effect on the perceptions of certain people. Since you can't know what type of person is sitting across from you, it's a good idea to avoid them.
Furthermore, avoid all-white outfits (such as a dress, suit) or a top (such as a shirt, jacket, vest). This color contains all the other colors and due to this fact, continuous staring at it gets quite stressful to the eyes.
Choose muted or pastel colors. They will create a sense of tranquility, neutrality, goodwill.
Save dark colors such as charcoal, navy blue, and dark brown for a suit. Black creates social distance and often does not allow us to convey the emotional effect of what we say. That is why it is recommended to use it only as a small element in the outfit, shoes, bag, belt.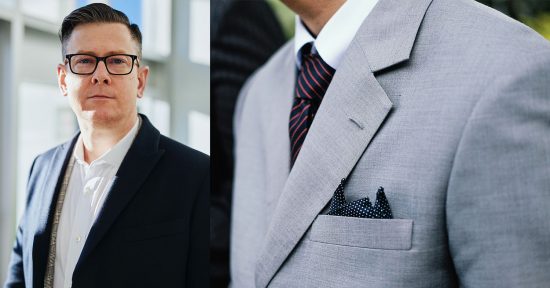 3. As close as possible to your style in real life…
…so that you don't look like you're a completely different person in the courtroom.
This could cause various conclusions we have no control over. One of them is looking like you are trying too hard to get liked. This is never taken well.
Instead, improve your style with a couple of details without making extreme changes. Here are a few examples…
In case you have never worn a suit, it is highly likely that it feels unnatural if you wear one for the first time before going to court. Studies show that wearing clothes that are not typical for us could affect our judgment and can even make it unrealistic.
If this is your case, replace the suit with simple cotton slacks for men or a knee-length skirt for women, combined with a shirt. They must, of course, be in good condition, ironed, and free of abrasions or stains.
In case you wear makeup in your daily life, do not go to court completely makeup-free. You will certainly look gloomy and evoke compassion, but it will also seem as if you are purposefully looking to win sympathy and pity. Such manipulation would not be tolerated, as well. Keep in mind that the people you will be speaking in front of have done their research in advance and have enough preliminary information about you. A simple daily makeup in nude shades, no dark eyeshadows, or bright lipstick would be optimal.
Certainly, a smart approach would be if you select clothes, footwear, accessories, makeup, and hairstyle that present your effort to look nice and neat in court. This always shows respect and esteem for the institution and the people there.
—-
For more tips and personalized styling solutions, you can take advantage of the special offer. Get a free style assessment (20 min video session) and learn what is the right strategy to get dressed for your court hearing. Book by sending a message to tia@dressedbytia.com.
Tara West
Dressing appropriately for divorce court is extremely important. Tara, a fashion consultant & personal stylist, provides some tips on how to present the best version of yourself, and feel confident in your look in the courtroom.
Colors 
Color is key! The best colors for both men and women to wear to divorce court are dark greys and dark blues. These colors are formal, professional, and neutral. Stay away from black as it is a cold dark color and can come across as authoritative; this can hinder your chances of gaining any sympathy that you might be looking for.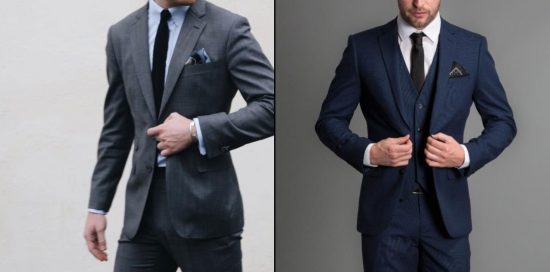 Appearance is Everything:
Anything you wear should be clean and well-maintained. If you have a suit and tie, wear them. If you don't, you can wear khakis or slacks and a button-down shirt. It's never a good idea to wear jeans with holes, t-shirts, or torn clothing when you appear in front of your judge, and make sure that everything is pressed and free of wrinkles. First impressions are sometimes the only impressions you get, and you want to make sure it's a good one.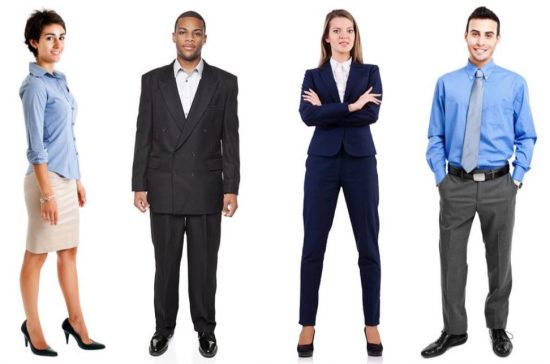 Be Respectful:
Dress conservatively and in a respectful manner. Men should have a tucked-in button-down shirt, belt, closed-toe dress shoes, and dark-colored socks. Women should wear slacks and a dress shirt or a skirt and a dress shirt. Don't be too revealing, sexy, or inappropriately dressed. Do not wear exercise outfits, tight tops, short skirts, or sundresses. Avoid crop tops or any top with spaghetti straps. Keep your footwear conservative, always opt for closed-toe shoes and preferably flats or a nice pump. This is your opportunity to come across as professional and respectful as possible.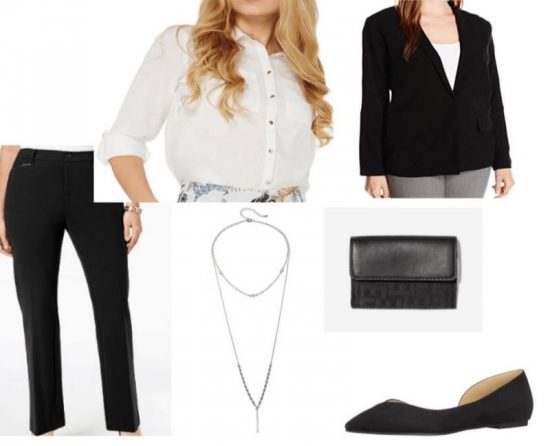 Hygiene:
Poor Hygiene Can Hurt You! Remember to complete your look with a nice clean hairstyle. 
Women should be conservative with makeup and men should sport a nice clean shave. Make sure you smell fresh and clean as if you've just stepped out of the shower. If you happen to have tattoos, covering them with a bit of makeup is a good idea, and removing any facial piercings will help create a more presentable look.
These tips will allow you to feel confident and comfortable in this stressful situation. If you find you don't have the right clothes, go out and purchase some new ones. A lot of times, the way we dress affects how we feel, and the way you present yourself in co
In Closing:
The bottom line is that your appearance matters and should be taken into account before your court case. How you dress and your general appearance will be noticed and taken into account during your court case. Whether consciously or subconsciously, the Judge and jury will assess your credibility, competence, and character by your appearance. That's why it's important to find an outfit that you feel comfortable in and that fits your personal style, and but also something that is appropriate and presentable for the courtroom.
We hope these tips provided some guidance for dressing for an upcoming court appearance. Thanks again to our contributors, Tia Stanko, Sharon Kornstein, Ginger Burr, and Tara West for the great advice and visuals.
About Fraier & Maillet:
Fraier & Maillet is a Worcester divorcee attorney, serving Central Massachusetts. We provide divorce mediation, divorce litigation, and other services. Learn more about our law firm, or contact us for a free consultation.