Refinancing a Mortgage after a Divorce
Blog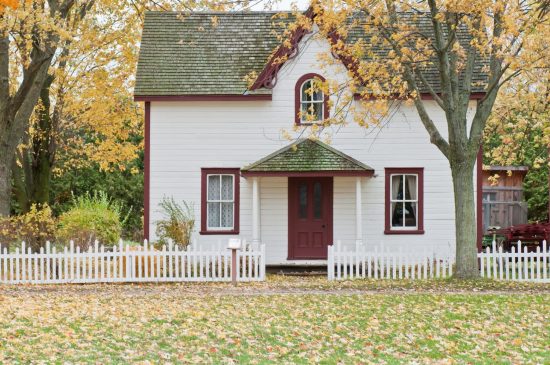 Whether it's during or after a divorce, many aspects of life can become complicated – and one of those aspects is deciding what to do with a marital home. One option you may consider with your marital home is whether refinancing a mortgage at the time of  divorce makes sense for you and your family.
It is very common for one party to keep the marital home, however, in those instances, you will want to examine whether to remove the other party from the mortgage. The last thing you may want is to refinance and maintain joint ownership and liability after divorce. The spouse keeping the home can remove their ex-spouse from all obligations and ownership rights by refinancing a mortgage.
Is Refinancing a Home During Divorce Right for You?
While it seems like a great option, in theory, there are many considerations to factor in before deciding that home refinancing at the time of divorce is indeed right for you:
financial situation
home value
existing mortgage balance
amount of equity in the home
interest rate for your existing and new mortgages
court orders affecting the marital home
credit history
Consider all of these factors as you decide whether refinancing a mortgage due to divorce is the right option for you.
Tips for Refinancing After a Divorce: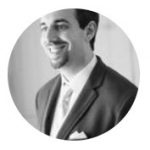 For those looking to refinance, here is some additional insight from expert Ryan M. Mohamed Senior Loan Originator at Drew Mortgage. We asked him to answer a few important questions around refinancing during (or after) a divorce:
In what instances is refinancing the best option for divorcing couples? 
Short Answer: When divorcing couples agree to keep their marital home.
"Sometimes with a divorce, the marital home will be sold, in which case a refinance won't make sense. In the event one spouse intends to remain in the home, that's where a refinance is often needed to buy out the other spouse who's moving out. A refinance can help keep the option open for one spouse to remain in the home if that is their desire."
Whether to remove a name from the mortgage?
Short Answer: Start with the divorce paperwork.
"I sort of touched on this in my previous answer, but almost always the divorce paperwork will call for the removal of one spouse from the deed and mortgage. Only one spouse can realistically remain in the marital home, so it is typically the responsibility of whoever remains in the home to buy out the interest of the other spouse through a mortgage refinance. Refinancing will help the spouse who desires to remain in the home to do so free of any ownership interest of their ex-spouse."
What type of loan/terms is typically best when refinancing? 
Short Answer: It depends on income level, financial situation, and age.
"It really depends on the financial profile of the client, which is the case with any refinance whether or not a divorce is involved. If the income level is high enough and that client is closer to retirement age, they may opt for a shorter-term mortgage of say 10 or 15 years. If it was a two-income household, and the client depended on the income of their spouse to help pay the mortgage, then the decision might be made for them where with their income individually they can only get approved for a 30-year mortgage. Like with any mortgage, it really is case by case."
How Can I Protect My Credit? 
Short Answer: Communicate with your ex, and don't neglect it.
"This is definitely a big thing we see all the time. People go through a divorce that is contentious and the credit suffers due to a lack of communication about bill payments. The biggest piece of advice I can give to anyone is to do everything in your power not to let your credit suffer from a divorce. This might mean communicating directly with your soon to be ex-spouse to devise a plan on who's going to make what payments, or even directly through your attorney if need be. Don't neglect it, though, or you may not have the option to refinance or buy another home if your credit score suffers too much due to missed payments."
Closing Thoughts:
If you and your ex-spouse agree on keeping your marital home, refinancing can be a great option for your future. That said, determining whether refinancing during a divorce is your best option is important. The answer to whether refinancing is right can depend on many different factors.
Fraier & Maillet is a Worcester MA Divorce Attorney, serving Central Massachusetts. We provide divorce mediation, divorce litigation, and other services. Learn more about our law firm, or contact us for a free consultation.