Divorce Definitions: Merger versus Survival
Blog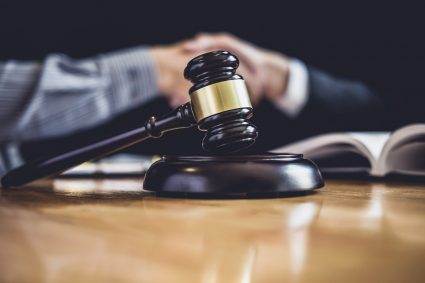 A highly technical aspect of divorce in Massachusetts is whether a separation agreement will "merge" vs. "survive". Those words can dramatically change the long-term effects of your divorce judgment. It determines whether you or your spouse can return to court after the divorce is finalized and ask the court to reconsider issues decided during your divorce, based on a significant change in circumstances.
Difference between Merger vs. Survival
What is the difference between merger and survival? The key difference between merger and survival is whether you can modify your divorce judgment.
Merger means that the separation agreement combines with the divorce judgment, and the two documents are treated as if they are one and the same. Merged agreements are readily modifiable after a showing there has been a material change in circumstances.
Survival means that the separation agreement retains legal significance as an independent contract separate from the divorce judgment. It is possible for some provisions of a separation agreement to merge while other sections survive. Survived agreements can only be modified in extraordinary situations; a party must prove that there is an extremely compelling reason to review the divorce judgment.
When Merger is Required
Massachusetts requires that certain provisions merge in order to give the court power over important issues after divorce.  Child custody and child support must remain modifiable. Child custody is decided using the best interest of the child standard. As the needs of a child change, it may be necessary for the custody arrangement to also change.  Similarly, child support in Massachusetts is calculated by comparing the relative incomes of both parents. The amount paid in child support must be allowed to change to reflect increases or decreases in income or changes in custody.
Alimony may also be required to merge. There are four types of alimony in Massachusetts, and the specific type awarded determines if merger is required. In most situations, alimony is modifiable because the spouse's lives will change after divorce. For example, the amount of alimony paid may need to change to reflect decreases in income, retirement, or job loss. Similarly, alimony may need to be terminated based upon the cohabitation or remarriage of the recipient.
Should your Separation Agreement Merge or Survive?
The importance of finality must be weighed against the reality that situations may be altered after divorce.  Whether it is best for your divorce judgment to remain modifiable depends upon the unique circumstances of your case.  It is a technical decision that must be made with a full understanding of the long-term effect it will have on your divorce judgment.
At Fraier & Maillet we will help you to look beyond your immediate needs and draft documents that will work for your life after divorce. Call us at (508) 393-3525.