The One Thing You Should Absolutely Not Do During a Divorce
Blog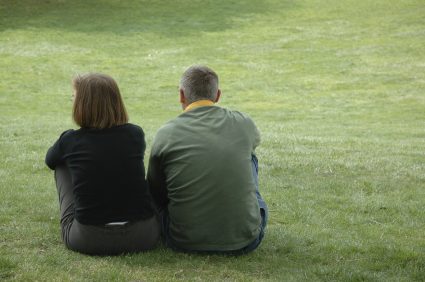 Divorce is complex, especially when there are children involved. It's emotional. It's stressful. When faced with a tough situation, most people want to get it over with as soon as possible and move on to better things. However, the one thing you should absolutely not do during a divorce: get it over as quickly as possible. The most common mistake people make during a divorce is pushing for a quick resolution.
Consider the following:
During a divorce, it's easy to make the common mistake of rushing the process, but there are a lot of different considerations to really think through.
Living Arrangements
Are you thinking about moving out of the marital home? The idea of continuing to live with your spouse during the divorce process may sound untenable. However, the decision requires more thought than what your temporary living arrangements will be.
Before you decide to move out, you should consider your long term goals for the property – do you hope the property will be sold? Do you expect your spouse will want to keep the home?  You should also consider financial obligations – have you thought about whether you will have to continue to contribute to household expenses of the marital home in addition to the expenses of your new home?
Financials
Are you thinking about pulling a substantial amount of money out of your joint bank account?  Removing the money may seem like a self-protective measure. However, there are legal implications for any decision you make regarding marital funds. You should consider how it can affect divorce negotiation – will you have to reimburse your spouse for removing the funds prematurely? Could it offset how much you would receive out of another asset? You should also consider how the action would look before the judge in the future – Will you be leaving your spouse without enough money to support himself or herself? Even worse, could it look like you are trying to hide marital assets?
Why It's Important to Take Your Time With Divorce
These are only two examples of choices you may find yourself faced with during the divorce process.  When you act impulsively and without full consideration of the effect of your actions, you could end up making a decision that puts you at a serious disadvantage.
Approach the various decisions of divorce as calmly and rationally as possible.  Sometimes this means taking a step back and letting the process play out without focusing on when your divorce will be finalized.  Allow yourself the time to evaluate all of your options.
At Fraier and Maillet, we provide detailed client consultations.  We are available to our clients throughout the process to address new challenges and concerns as they arise.  Our clients are fully advised of their options, including the pros and cons of making various decisions. We help our clients understand both the immediate impact and the long term repercussions of their choices, allowing them to make the best decisions possible.
Call us today at (508) 393-3525.